Come & See The Difference
Renaissance Village Montessori fosters independence, confidence, critical thinking abilities, and creativity in a warm and welcoming environment. Our hands-on, 'whole child' approach supports each student's unique qualities and individual learning style for a learning experience that's compelling, effective, and fun!
✅ Support the whole family through parent education
✅ Home design
✅ Multi-age classroom
✅ Low student-teacher ratio
✅ Nature activities
✅ Hands-on learning
✅ Experienced faculty
✅ Peace education
✅ Enrichment programs (Music, Art, Mandarin, Physical Education)
✅ After-school (includes cooking activities)
Now accepting applications for children ages 16 months to 5 years old.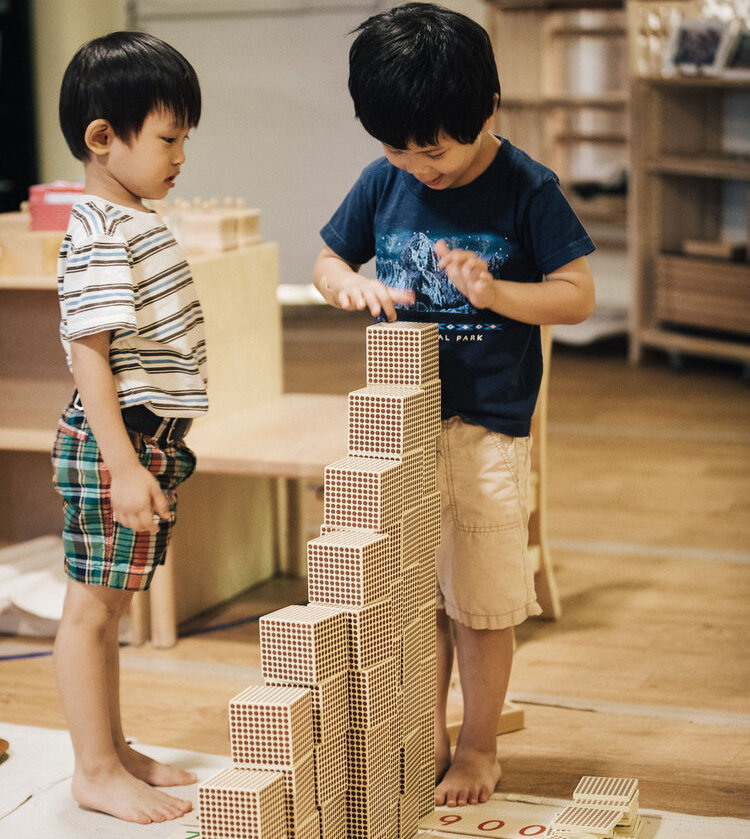 The Director's Message

Thank you for taking the time to learn more about Renaissance Village Montessori. Each day at our school is an exciting new opportunity to enrich the minds of our students, and we hope your child will join us.
Renaissance Village Montessori welcomes students regardless of race, gender, national and ethnic origin, and is non-discriminatory in all our policies. We accept children between the ages of 16 months and 6 years.
There are no specific academic entrance requirements; however, we base admission decisions on many factors, especially your child's age and suitability for our program.
Please contact us regarding availability for your child, and to schedule an orientation (either in person or via zoom) with the director. We will be happy to answer your questions and provide additional information about our educational programs.
Kind regards,
Director, Renaissance Village Montessori
Our History
Tatjana Radonjic Matano, Ph.D., founder of Renaissance, began her career as an academic in the area of epistemology and continued as a trainer in corporate and non-profit environments. Her first child, born in 1994, had a learning disability and as parenting became a confusing struggle over what to do, she and her husband realized that there was a need in Northern Manhattan for a place where parents could connect with each other and with well-trained, informed professionals in order to learn about educational paths that would best support the development of their particular child. They needed a Village in which to raise their children. It was in 2001 that Tatjana started Renaissance Village for her then newly born second child.
In 2007, after a 33 year career as a Montessori educator, Jean Caswell, M.Sc., had just moved to New York from Washington D.C. to be closer to her new grandson and was missing working with children in the Montessori environment. Fortunately, she wandered into Renaissance Village, just around the corner from her new home in Northern Manhattan, and introduced Tatjana to the vast and wonderful world of Montessori education. Jean had experience teaching in both private and public schools and achieved outstanding results, especially in the area of literacy. She became the Head Teacher and trainer of other teachers working at Renaissance. Through the years, Jean's role has changed from teacher to coach and, now, to consultant. Today, the staff of Renaissance is made up of highly skilled Montessorians and the core direction of the program and its philosophy is still in the hands of Tatjana and Jean, who hope to work together for a very long time.
Renaissance Village is an AMS affiliated program.
Our Mission
Our mission is to create and sustain a community of happy and healthy families by providing resources that support parents in their role as the child's primary teacher, and by preparing beautiful, orderly environments that enable the child to learn through self-discovery.